A HONG Kong man, taken to the hospital to have a cucumber removed from his bottom, told doctors he inserted it in a
suicide attempt
.
http://www.news.com....0-1225847704304
*
SAN BERNARDINO, Calif.—Authorities suspect a mentally ill man took rat poison while on the run after killing a roommate at a San Bernardino County halfway house. The
mummified body
of 30-year-old Javier Robinson was found in a stolen car near the Salton Sea on Saturday
http://www.mercuryne...ews/ci_14785279
http://www.kyma.com/...N=3399&cat=News
*
http://news.bbc.co.u...ent/8596241.stm
Rip Torn was so intoxicated when he broke into a Connecticut bank carrying a loaded gun that he thought he was home, taking off his hat and boots and leaving them by the door, according to court records.
http://wbztv.com/ent....2.1464539.html
Guess they were serious about that
No Intergalatic Keggers
thing.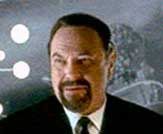 SOUTH BRUNSWICK — An irate customer at a McDonald's restaurant in South Brunswick crawled through the drive-through window and slapped an employee before walking out with a fish fillet sandwich, police said.
http://www.nj.com/ne...ls_through.html